On the Tip of the Fork
עַל קְצֵה הַמַּזְלֵג
A Rich Taste and Sampling of Jewish & Israeli Heritage
It is never too late…while many Jews are eager to know more about Judaism, Jewish history and heritage, they think it is too late for them to gain the basic Jewish knowledge they need, and feel that they already missed the opportunity to catch up on so many fundamental subjects.
Those who still come to services to get inspired, feel frustrated when they do not understand the prayers, the context and the "big picture" of the Parashah and Haftarah. If you want to enrich yourself in Judaica and Jewish history through small 'tastes' of information—this is your opportunity to gain that knowledge by sampling the following five subjects: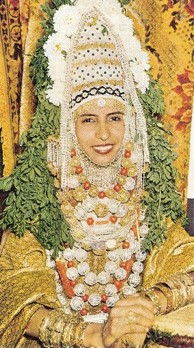 Judaism | Israel | The Bible | Hebrew | Services
Course Duration and Structure
Cost: $80.00 - Participants that register & pay $80 can bring a friend for FREE!
Register & Pay: Call the Federation office at 817.569.0892 or email jfed@tarrantfederation.org to register and pay via credit card or mail a check made payable to the Jewish Federation at 4049 Kingsridge Road, Fort Worth, Texas 76109
Course Duration: 20 weeks
Time & Dates: Sundays, 10:45 - Noon
September 8, 22; October 6, 13, 27; November 3, 10, 17; December 8, 15; January 12, 19, 26; February. 2, 9, 16, 23; March 1, 22; April 5
Starting Date: Sept. 8, 2019
Location: The Jewish Federation Office, 4049 Kingsridge Road, Fort Worth
Instructor: Yossi Yaacobi
Course Structure: Modular & Informal/Materials Distributed at Each Session
Subjects will be selected from the five areas of study based on the composition of the students and their knowledge and interest in the subject. Since filling large gaps in knowledge cannot be accomplished with ordinary teaching, due to (a) the enormous amount of material to be covered, (b) lack of free time and (c) various individual logistic hurdles—this course presents a different approach.
Contrary to a college-style course, the material in this course will be presented in a modular way, i.e., small, "packaged" sub-subjects (5-10 minutes, each), which may, or may not, be connected to previously studied material. In each class, we may study sub-subjects from one or more of the above five areas of study.
There will be no specific order for selecting the studied material; not all sub-subjects will be covered; some subjects will be studied in more details than the others; and other/additional material may be added to some classes.
Register & Pay - Bring a Friend for FREE!
Call the Federation office at 817.569.0892 or email jfed@tarrantfederation.org to register and pay via credit card or mail a check made payable to the Jewish Federation at 4049 Kingsridge Road, Fort Worth, Texas 76109
Yossi Yaacobi was born in Yemen and raised in an orthodox environment in Rosh HaAyin, Israel. From age 3 to 12 he studied Torah and Haftara with the Mori* where he learned weekly Parasha & Haftara. Yossi attributes his life-long enthusiasm to learn the various Judaic studies to the continuous influence of his father, of blessed memory. Yossi had pe'ot (sidelocks) until age 13 and wore Kippah till age 20. By age 5 he was able to read Shishi from the scrolls, and by age 7 – he was fluent in Targum Onkelos. At an older age, Yossi studied with his father Tafsir, Midrash Rabbah & Aggadah, Maimonides, Zohar and Menorath Hamaor, to name a few. On Shabbat evenings, immediately following Seudah Shlishit, Yossi and his father would chant Mizmorim (Psalms) until the time for Havdalah, after which Yossi would go out with his friends. Yossi continued his holy & secular studies in religious elementary and high schools.
Following his 3-year military service and while studying medicine—Yossi co-established the Students' Organization in Rosh HaAyin and was the Editor-in-Chief of Tziyun Derech (milestone), the organization's magazine, where he formulated comprehensive influential articles & lectures for youngsters seeking higher education, emphasizing the importance of perseverance in achieving personal goals. This was followed by Afek, a more widespread magazine, dealing with comprehensive social, political, historical and archaeological aspects of the place and population.
Post medical training and residency, Yossi returned to the Technion where he obtained a DSc in Biomedical Engineering. Post-graduate studies on this subject brought him to Florida where, in addition to research, he served as an Assistant Professor, teaching drug delivery, medical devices and biomaterials to graduate students.
Yossi enjoys teaching. He uses easy to digest ideas and concepts to motivate and inspire others to seek further knowledge – methodology often overlooked in the standard Jewish education programs. The concepts—based on short, yet in-depth analysis of original sources—should connect students to authentic Torah thinking.
*Mori is the Jewish traditional title of a teacher used in Yemen and Israel, who played an important role in Jewish education.